Our Mission
To zealously protect and defend the rights of our clients through compassionate and inspired legal representation of the highest quality, in pursuit of a fair and unbiased system of justice for all
Our Model: Holistic Defense
What is Holistic Defense?
Client-centered criminal defense enhanced by wrap-around services that seek to address the collateral consequences related to a criminal case.
These include:
Mental health and drug treatment
Immigration consequences
Employment
Housing
Post-conviction relief
Record remedies
And more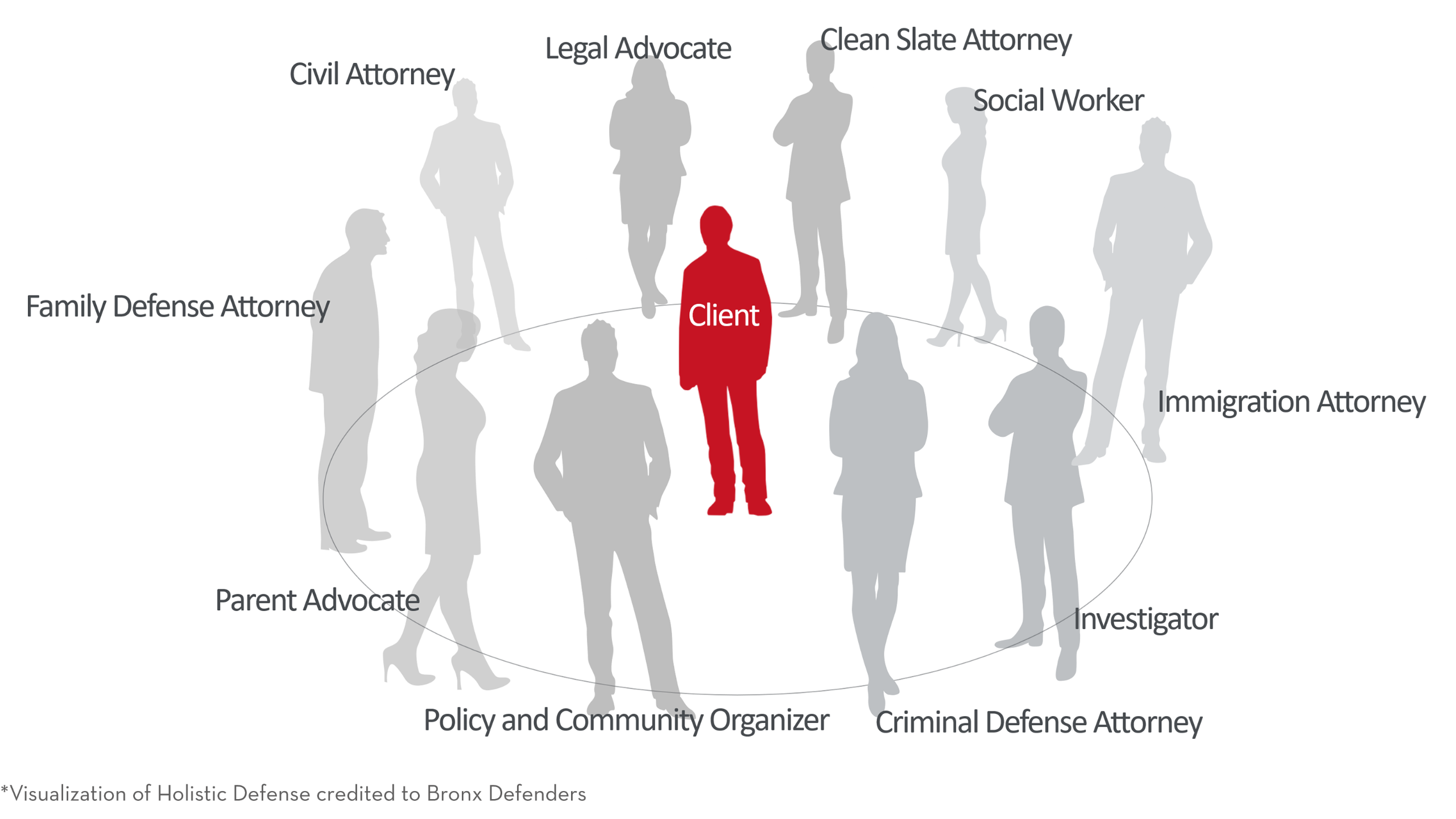 Our Team
We are over 100 lawyers, 40 support staff, 19 investigators, 5 social workers and many more, devoted to serving our clients.

Our lawyers are passionate public defenders from diverse backgrounds who have attended some of the finest law schools in the nation, including Harvard, Stanford, UC Berkeley, NYU, UCLA, Georgetown and more.
Our staff is passionate about defending our clients.
The entire team is led by Alameda County Public Defender Brendon D. Woods. Click here to learn more about the Public Defender.