Public Defenders in the Community
The Public Defender's Office offers much more than criminal defense services. We are working hard to build relationships with the communities of Alameda County with various outreach efforts and programs designed to help with more than just criminal defense services.

Some of the programs we have developed in order to further build our relationships with the community we serve include: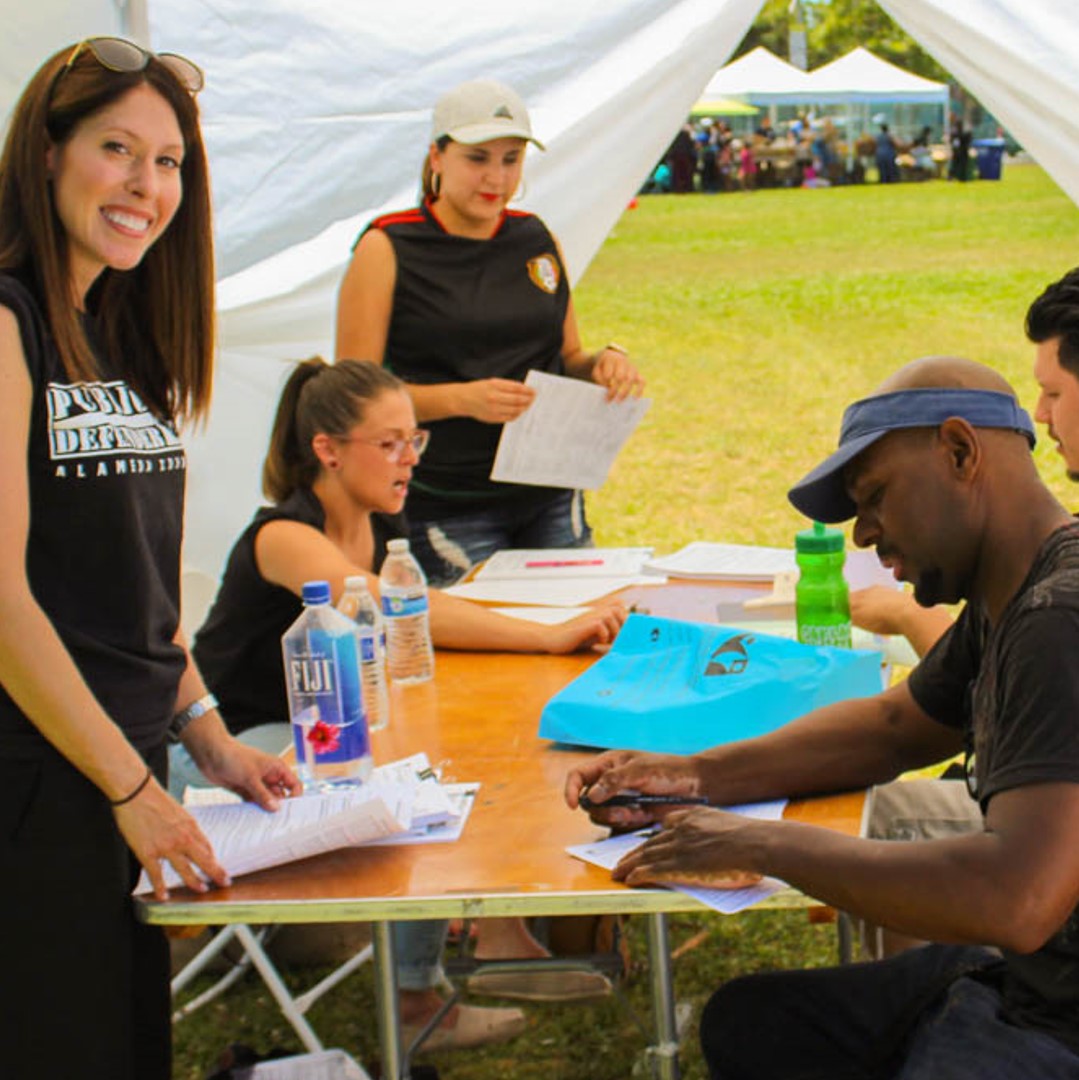 Oakland Community Block Party
The Block Party is a free event, usually held in East Oakland in the summer time, offering a wide variety of family-friendly activities and services, including free legal services. Visit the Block Party page
here
.

LYRIC
Learn Your Rights in California - LYRIC is a youth know-your-rights program designed to educate students about their Constitutional rights and how to interact with police safely. Visit the LYRIC page here.
VOICE
Voter Outreach Increases Community Empowerment - VOICE empowers eligible incarcerated individuals to vote by providing voting rights education, directly aiding with voter registration, and advocating to expand voting rights to all incarcerated people. Visit the VOICE page here.
Other Community Initiatives
Our Clean Slate Program helps people clean up their Alameda County criminal records and attends community events to bring our services directly to the population we serve. Read more about Clean Slate here.

Our office also participates in the County's Citizens Academy, which provides community members the opportunity to learn more about how their County's agencies and departments operate and what impact they have on the community. Every year, the Public Defender provides a comprehensive overview of our office's holistic criminal defense work, as well as the changes we have been implementing over the years to provide even more thorough support for our clients and to build relationships with them, their families, and the rest of our community.

The Public Defender participates in the County's ALL IN initiative, with Public Defender Brendon Woods serving as a Steering Committee member. ALL IN works to address the issue of poverty in our communities through collaboration between various county agencies and departments.

We're here for you and have many services to offer in addition to legal defense. If you think we might be able to help you contact us!