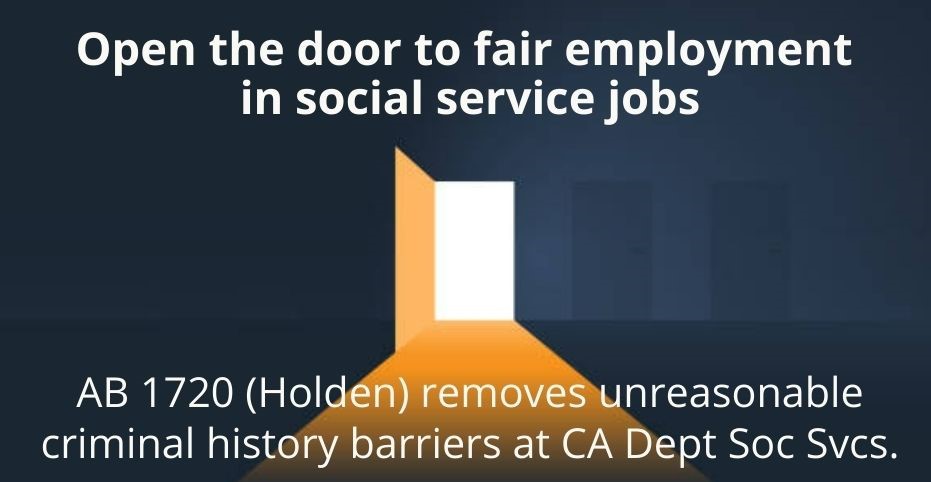 Governor Newsom Signs AB 1720, Reducing Unnecessary Job Barriers that have Long Held Back Qualified Caregivers with Records
On September 27, 2022, upon signing
AB 1720
, California Governor Gavin Newsom took an important step to reduce government barriers to caregiving jobs that frequently hold back qualified caregivers with past conviction records. The new law will require the California Department of Social Services (CDSS) both to streamline its process for workers with records to obtain an "exemption" to work in a caregiving facility and to remove unfair "candor trap" questions from its application forms.
To read the full press release, click here.
Governor Newsom signs SB 1106 – The Fresh Start Act – Removing Restitution and Restitution Fines as Barriers to Record Relief
This bill will mitigate the harm of California's restitution system--which burdens communities already profoundly affected by incarceration and keeps them indebted to the carceral system--and reduce state costs. Further, this bill also helps crime survivors, as many survivors themselves are impacted by restitution while also increasing the effectiveness of the restitution system writ large.

Click here to read the full press release.

Click here to read the full bill.